Find the right talent
When you need the right talent, whether for short notice temporary support or long term strategic value, we have the expertise to help. Our network of offices across the world, and unique approach to recruitment, means that the people you want are already talking to us.
​Managed Service Programs (MSP)
Innova Consulting Group offers a proven solution that encompasses the end to end process of delivering talent. From planning, requisition, vendor engagement to off boarding, we have used over 20 years of best practices and lessons learned to refine our approach to our MSP offering. We work with our clients to look not only at quality, speed and cost, but by using data, experience and focus, we look to the future for enhancements and improvements that keep them ahead of the curve in the talent landscape. Innova can deliver this for you through our innovative solutions that will manage your entire contingent workforce ecosystem from Hiring Managers to Suppliers to Vendor Management Systems (VMS) all while driving strategic advantages for you while you remain focused on your business objectives.
Services Procurement (SOW)
Consultative management of your Services Procurement is now business critical. With a focus on compliance, increased visibility, cost containment and deliverables,Innova enables our clients to optimize these engagements with the security of knowing that measures are in place to ensure the best outcomes and achievement of goals. We work with you to understand your business critical outcomes and bring in the right resources and technologies to make it happen. Our end-to-end offering with full visibility over project scope, RFX, process and planning, monitoring and review, billing and performance management is a flexible and cost effective answer to ever evolving demands of our clients and their end customers.
Recruitment Process Outsourcing (RPO)
Finding you the right people to fill your critical roles is our top priority. We work with you to understand your culture and talent strategy to give you a true competitive advantage. By using our experienced team and technology we are able to attract the best resources when and where they are needed. We focus on building your employee brand so that we are able to promote you in the competitive market and attract the most qualified talent to fill your needs. From fully outsourced solutions to Supplier Management Innova can drive value.
Total Talent Management (TTM)
Total talent is a strategic objective that many organizations are working to bring to fruition. Innova Consulting Group has the knowledge and expertise to create an effective approach to building your total talent program based on unique business requirements and goals. With all the changes in the world today, Innova strives to bring talent from all avenues through market intelligence, data analysis and leading technologies.
Direct Sourcing
Innova partners with industry-leading third-party technology vendors to deliver total talent solutions that allow our clients to grow and curate talent pools by leveraging the power of their brands. In this direct sourcing model, Innova will develop a strategy for building a high-performing talent community specific to your business, so you can rely on yourself for talent.
Global Outsourcing Solutions
DTS is a consulting company with expertise in project delivery. Our team has 697 years of combined experience in helping our clients access their complex challenges and formulating innovative solutions. Through this process our clients are able to move their project forward driving results for their company and overcoming initial constraints.
Offshoring Services
Innova's Bangalore-based offshore company, Arctern, addresses our clients' demands for Business Process Outsourcing (BPO), Project Solutions and Managed Services. Arctern offers offshoring solutions in a variety of practice areas since 2004. We currently have 300 full time equivalent employees located in our Bangalore headquarters in a 24/7 facility, with an additional 100 employees in India.
​
​
​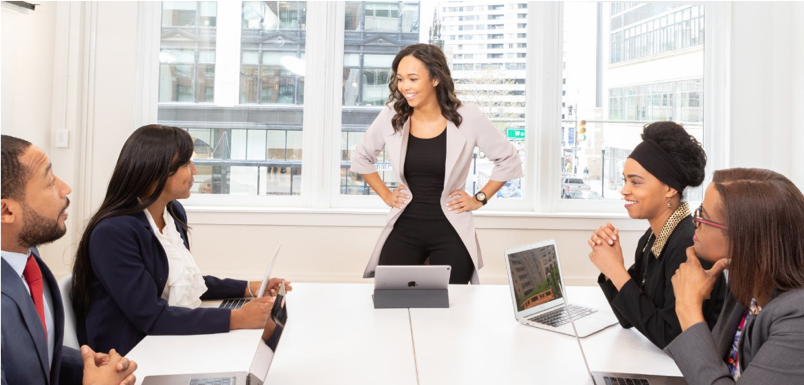 ​
Payroll & IC Management
Our payrolling services enable you to deploy the skilled specialists you want without the administrative burden associated with hiring in-house employees at a compelling rate. Our comprehensive solution reduces operational overhead and mitigates co-employment risk by utilizing Innova as the employer of record for your payrolled/referred workers. We manage all aspects of the Human Resources process in a seamless manner.
When focusing on the oversight of Independent contracts, Innova main objective is reducing exposure of risk to you while still utilizing this critical source of talent. By properly classifying your workers, you reduce the risk of audit, exposure to fines and unknowns in this ever changing area. We utilize a proven platform to assist you with those IC's already engaged and those entering your organization.
Workforce Consulting Services
Our experience and expertise from managing workforces globally for over 20 years affords us the knowledge to consult with you on decisions across all of your total talent needs. Whether you are looking at complete MSP selection or advice on rate cards or technology decisions, Innova has a team of expert consultants in place to advise on the solution that is right for your environment. From using our consultants to conduct a workforce audit to map your workforce, all the way through to implementing your own in-house contingent workforce program, our experts are here to help.


Affiliations And Accreditations
Innova has several third party affiliations and professional accreditations aimed at furthering the company's contribution to the recruitment industry, and commitment as a socially responsible organisation and employer:
Association of Professional Staffing Companies (APSCo)

ISO 9001

Six Sigma

UN Global Compact

Midlands Aerospace Alliance (MAA)

EcoVadis Corporate Social Responsibility (CSR)

Mind